Make a difference this winter-Join our donation drive!!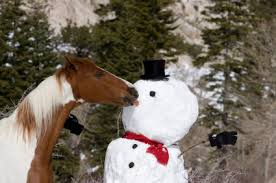 All Points Equine is teaming up with 2 wonderful organizations this winter by heading donation drives. We will match the first $200 ($100 per cause) donated by our clients to thise organizations!  Both drives end on January 31, 2014.
Last Chance Ranch (www.lastchanceranch.org)
Last Chance Ranch is located in Quakertown, PA. They are a non-profit rescue group that accepts all breeds of horses, dogs, and small animals. They currently have approximately 50 horses in their care.
They are in need of:
• Dewormers
• Joint Supplements
• Feed
Donations of feed can be made directly to them; alternatively, a credit can be placed on their account with FM Brown's in Birdsboro PA (Phone: 610-582-2741). If you would like to drop off supplies, please contact us at 610-351-1404, info@allpointsequine.com, or contact us on Facebook. We will coordinate a local drop off point for you.
Equi-librium
Equi-librium is a therapeutic riding center whose mission is "to empower individuals with special needs to reach their highest potential through horse related activities." The people who come to this program have a large range of cognitive, physical, behavioral, psychological, or sensory disabilities and range in age from 2 years old to 75 years old. Equi-librium is going through an exciting time right now as they are in the process of moving into a new facility in Nazareth, PA. The new barn and fences are in need of repair. For $5, you can BUY A BOARD to replace an old board with a new one. For $50, you purchase 10 boards and get a personalized brass name plate to mount on the board. Donations can be made directly to Equi-librium through their Pay Pal account, on line at http://www.equi-librium.org or through our office at 610-351-1404, info@allpointsequine.com, or message us on Facebook.
Don't forget to let us know if you donate to these organizations directly so we can match your contributions! If you have any questions, feel free to contact us at 610-351-1404!